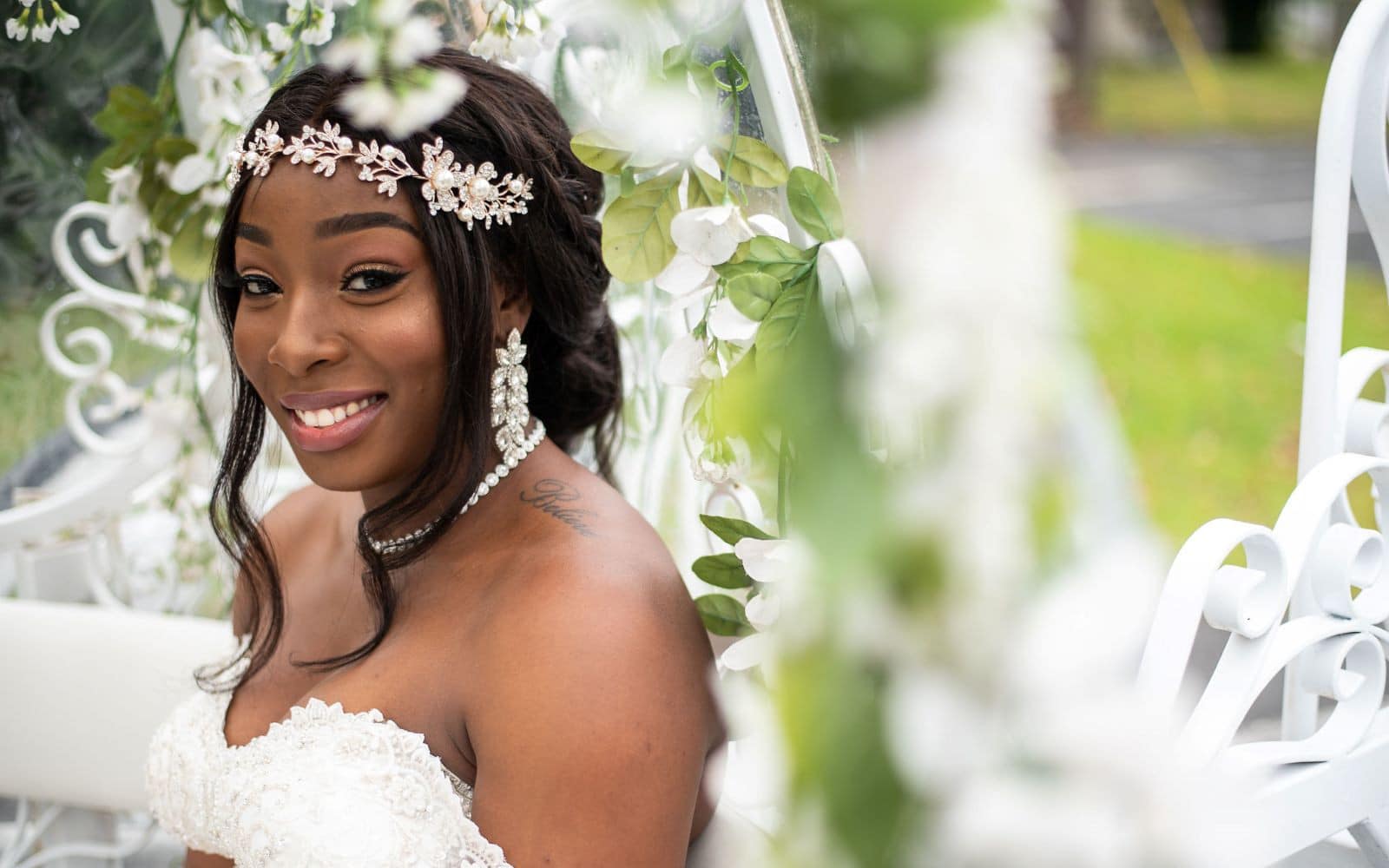 Krystal, Valley Regency, Clifton, NJ
Krystal has medium length natural hair. Krystal generally wears her hair pulled back in a ponytail or a braided style.  For the most part did not often get a chance to glam up and hit the town, as her life is filled with her career in the medical industry, and her fitness routine.  On her wedding day, she wanted a simple, romantic, long hair look, and was worried if her hair could be styled to achieve the look.
She asked.  We delivered.
Using 18 inch hair wefts Darryl created a soft relaxed romantic braided twist low updo, with face framing tendrils, finished with a pearl bead and rhinestone flexible vine and rhinestone daisy hair pins. To create the style, he used Kenra 3 Dry Volume Burst Instant Soft Hold Spray to create texture at the roots, along with Kenra 14 Working Spray. The hairstyle was finished with Kenra 25 Super Hold Finishing Spray, and Mizani Shine Extend Anti Humidity Spritz to ensure the style would hold up in the hot, humid, rainy weather.
This bride was stunningly glamourous and loved her soft elegant romantic look.
Style Details
Hairstyle
Romantic braided twist low updo
Additional Services
Hair augmentation
Products Used
Kenra Dry Volume Burst Instant Soft Hold Spray, Working Spray, Super Hold Finishing Spray, Mizani Anti Humidity Spritz
Challenges Faced
Rain, humidity